Accidental jewelry designer, with a purpose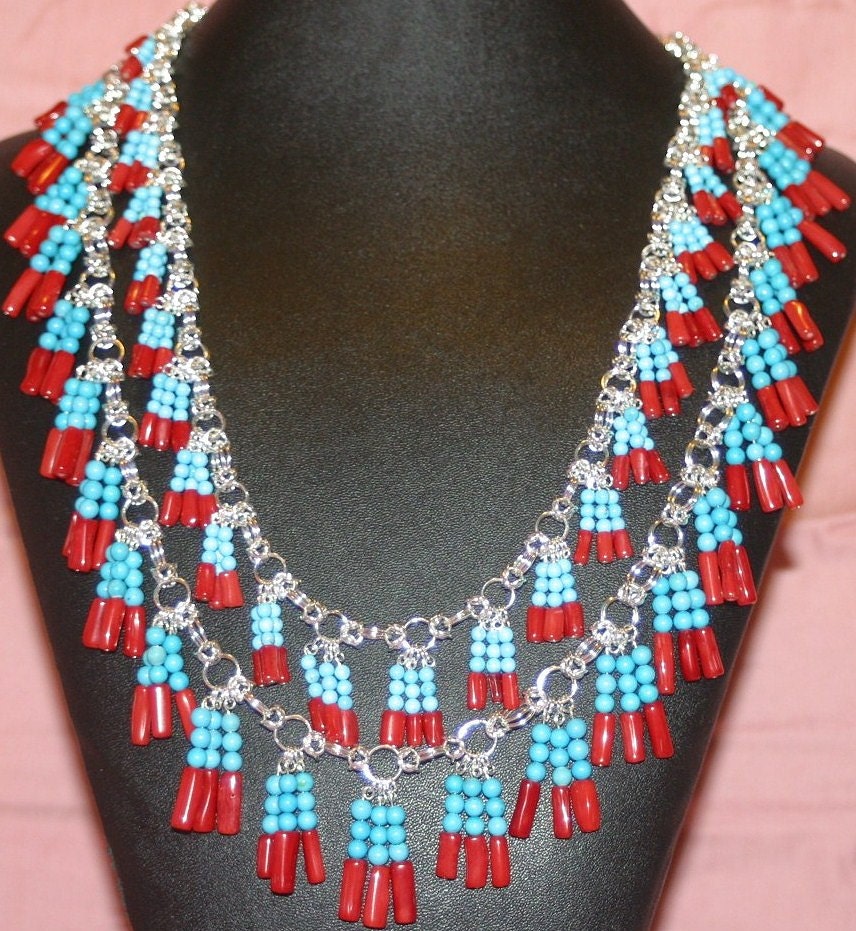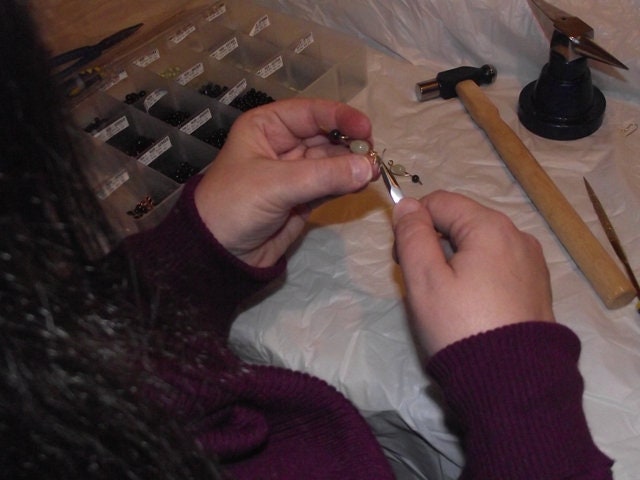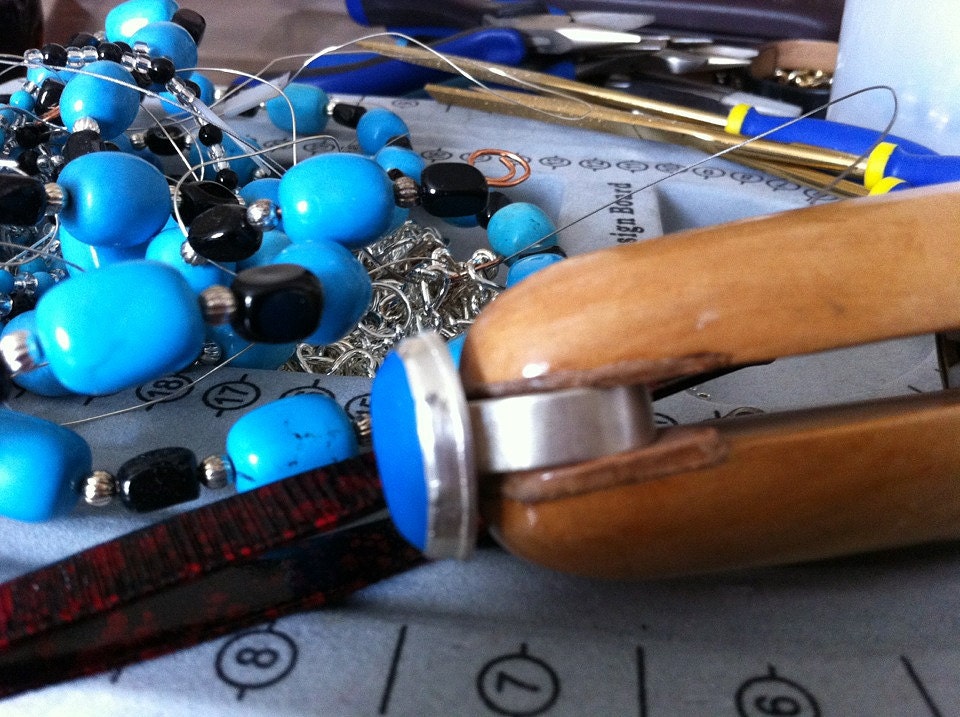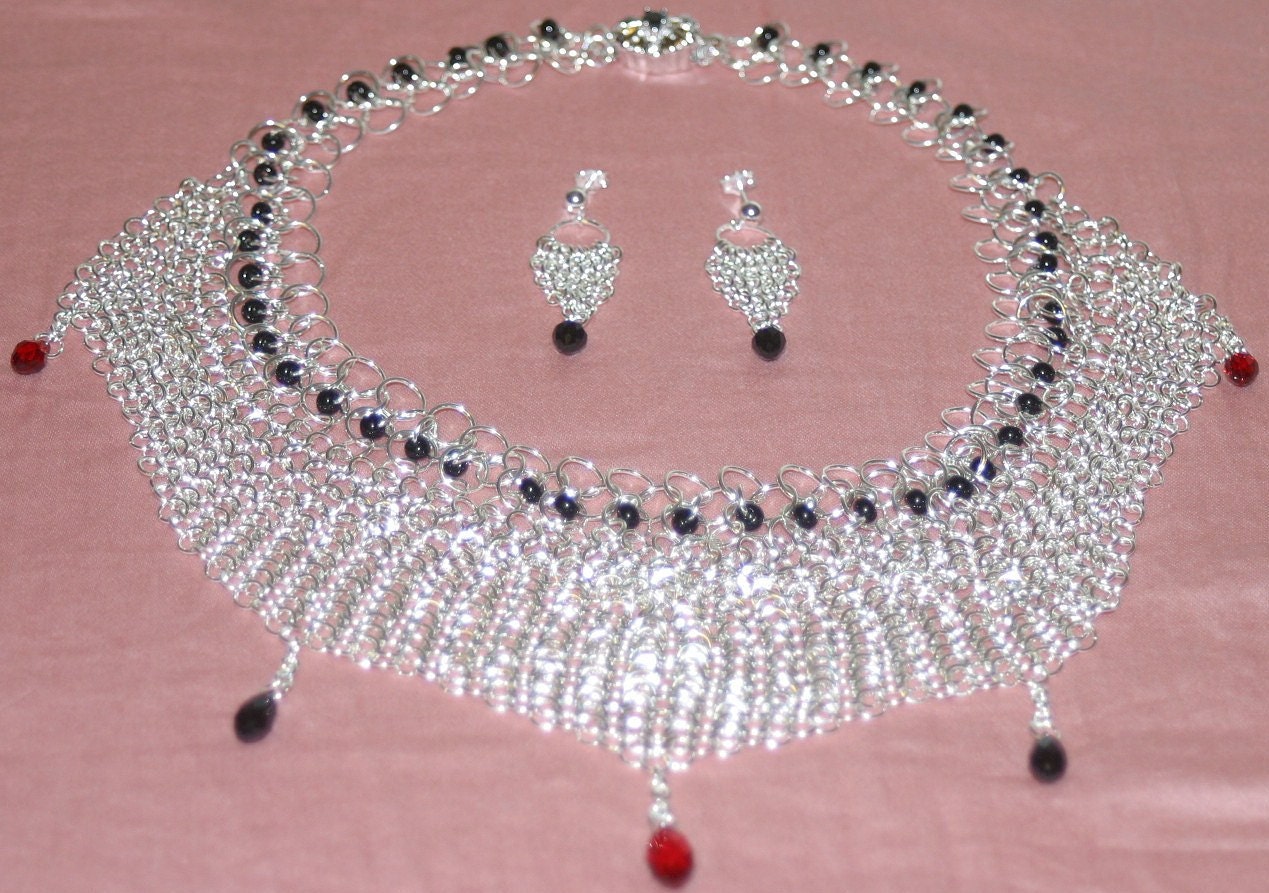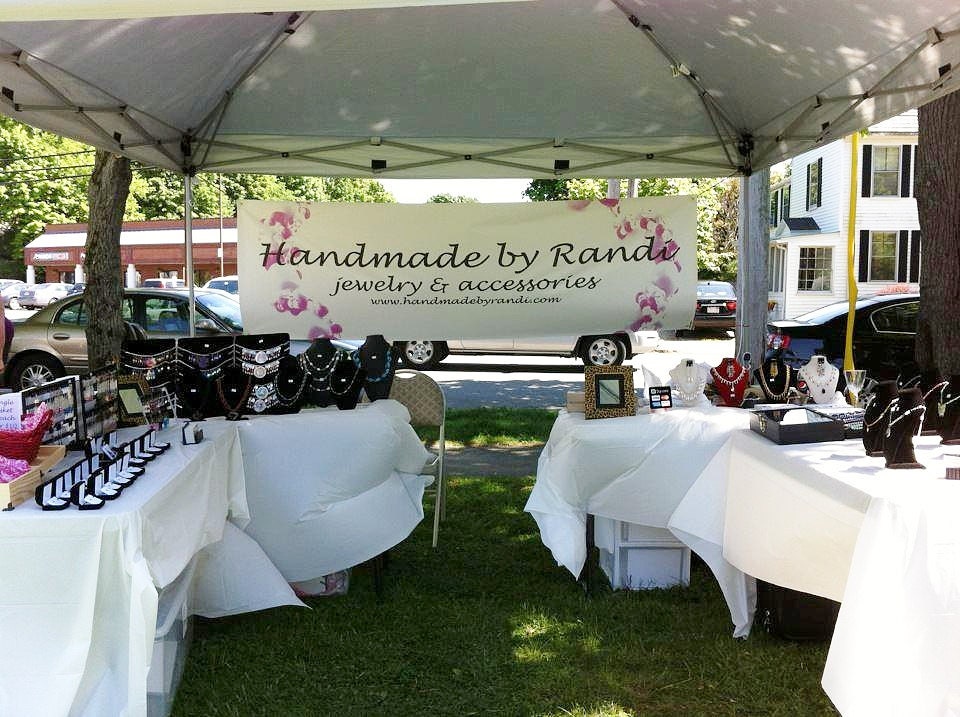 I'd been going to craft fairs for years, and my friends loved the unique gifts I'd find for them there. I'd also often see things and think, I really like that, except I'd change (x) about it. I'd look more closely and realize I could probably do that too, and then it would be exactly the way I wanted it. Then one day in 2008, I found some pretty glass pendants and decided to make necklaces for that year's holiday gifts. So I bought them, and bought some cords and clasps, and when I got home I realized... I need tools to put these together. I went to the store and got some basic tools, and my friends got the very first pieces I ever made for Christmas & Hanukkah. Now that I had these tools, I'd been playing with the idea of making jewelry to sell, it seemed like time to go for it. I added "& Accessories" to the name because I already had ideas for other projects - you'll see wine charms along with the jewelry, and I have sketches for a line of purses but my sewing skills aren't quite up to launching those yet. I love learning new techniques and I'm always looking forward to my next project.

I wanted to do more than just make pretty things to make money, though. All art is personal to the artist, but wearable art expresses something about the wearer, too. I believe that all people have a right to feel beautiful, so I make a point of creating things with the best possible materials at an affordable price, and I put the same care into making my lowest-price pieces as I do my higher-priced ones. The only difference is that they are smaller, simpler designs that use fewer materials and take less time to make. I also believe that the ability to do this work is a gift. To show my thanks, I donate a minimum of 10% of profits every month to charity; in general most of the causes that I support are related to education and healthcare for women and children both locally and globally, and also animal welfare. I also support disaster relief efforts at home and abroad. Someone told me many years ago that I was "going to save the world or die trying." I know I can't save the whole world, but I do have the ability to make a little bit of the world a little bit better.